Victoria and her team recently provided the catering for our annual staff awards ceremony and did an absolutely fantastic job. Our staff group were so impressed by the food and level of service provided.
From our very first contact, the team were extremely helpful and provided us a tailored menu that was met everyone's dietary requirements. The tasting was also excellent, well organised and allowed us to choose an incredible menu.
Everyone loved the food selection on offer and found the food extremely tasty and filling. Thank you, we would highly recommend Favour catering.
We used Favour Events to cater our wedding. We cannot fault the service we received. The presentation and quality of the food, professionalism of staff and the service provided we were extremely pleased with. For us, a great choice of caterer!
If you're looking for a 5 star professional service for your big day, I genuinely wouldn't look any further than Favour Catering.
And here's why –
•Your food will be hot!
•The quality will be exceptional!
•It will be beautifully presented!
•The staff are super professional. The years of experience are evident.
Above all this, Nigel is an incredibly thoughtful individual and always has the client's best interest at heart and he wants you to have the best day. He has lots of advice, as he's been doing this for a long time.
He doesn't always answer his phone hahaha. But trust me, he's thinking about you and your event.
I promise you, it will be fantastic on the day! Super duper professional. Their timing and precision is impeccable!
Everyone at our wedding commented on the food and said how nice it was. The salmon was my personal favourite. It was so fresh.
I also love that they have a member of staff that's dedicated to serving the bride and groom so you don't miss out on all the delicious food you've paid for. Lol
Thank you Nigel and team! You went above and beyond.
God bless you.
Nigel and his team were great. They catered my wedding day. We had a tasting a few months in advance which was great.
They made our day so special. The food was lovely. The staff were professional.
Our overall experience was of a first class service.
Thanks
Nigel and Victoria are amazing. So obliging and willing to go the extra mile, with and delicious dishes or an incredibly high standard. I can't recommend them highly enough!
As a London wedding planner and former Bride, I just wanted to send a note to express my immense gratitude to all of the staff at Favour Catering & Events for delivering an excellent set-up and seamless service at my own modern ballroom wedding (featured in British Vogue and Tatler's exciting print and advertorial bridal campaign).
The professionalism, warmth and friendliness of their staff combined with the exceptional quality of the Afro-Caribbean menu served, really enhanced our guest's experience ten-fold.
All of our guests continue to praise their staff's efficiency: – all food and champagne was served at the optimum temperature and the attentiveness of staff during the cocktail hour was superb!
From a wedding planner's point of view, collaborating with Nigel and Victoria was remarkable! Their willingness and ability to work alongside other professional wedding suppliers to execute our innovative design and theme was very impressive and has created beautiful everlasting memories for me and my family.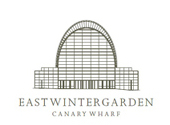 Favour Catering & Events have provided Authentic African cuisine at the East Wintergarden for the past 2 years and I am pleased to provide a glowing reference. Their food is delicious and pre event organisation exceptional. I find the waiting staff to be very attentive and eager to make every event memorable and special for all clients. I look forward to our continued partnership.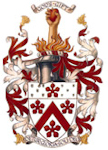 To whom it may concern. Favour Catering & Events have worked on events at Dulwich College since 2008. We have always found Nigel and Victoria friendly and approachable and they work within the confines of our historic building leaving the venue as found and as we expect at the end of each event. Feedback from clients post events has been positive.
This email is to say A BIG THANK YOU to FAVOUR Catering & Events for providing such a wonderful service for our wedding at Dulwich College on Sat 25th August 2012. We had so many compliments from the guests on how tasty the food was. You made it all seem effortless from arranging the menu to ensuring that we had all in place for the day. We wish you every success and look forward to doing business with you again!
This is just a note to say a very big THANK YOU to you and Victoria.
A year ago to date, you catered for our wedding, till this day, our guests still salivate thinking about how good the food was.
You played a significant role on our special day and we can't thank you enough.
On behalf of Lizzie and Charles, may I say thank you for providing the food for us, it was super and enjoyed by all. It was all very tasty and was just what we wanted.
Three of my discerning sister specifically complimented the food, which is a very high accolade. So thank you once again!
We wanted to say a massive thank you for catering for our wedding. The food, the service, the presentation was amazing and all of our guests commented on how tasty and scrumptious the food was. You played a big part in ensuring our day was perfect. Thank you all so, so much!
We want to thank you for the amazing food and service you provided on our big day.
The food was exemplary and abundant and surpassed our expectations! The canapes kept flowing, the wedding breakfast was amazing and the evening meal was bountiful. We've had so much positive feedback from our guests and that's just the food!
The service was amazing! Your staff were so professional, responsive and considerate.
Our wedding would not have been the success it was without you and we appreciate all you did for us on our big day!
Just wanted to say a big thank you to everyone at FAVOUR who helped to make sure the CLCH Staff Awards ceremony last week went smoothly.
The food was amazing, timings were excellent and staff were on hand at all times, approachable and helpful.